About me
I'm really bad at introducing myself, so bare with me here. i have a metric fuck ton of online aliases so i could really care less what you called me.
I have a burning hatred towards modern social sites and those lame modernistic blogs everyone has for some reason (if any of you minimalist bastards are reading this, trust me. no one cares about your boring celeb drama blog).
I'm currently studying to learn the Japanese language and learn more about the culture (btw, if you see japanese words/sentences around the site, just hover over the text to see the translation) ive also recently started learning German! (thanks duolingo)

All my life ive been way into gaming. i grew up playing games like frogger and call of duty with my grandfather (now that i think about it, playing first person shooters as a 5yr old boy is probably what made me such a freak, huh...).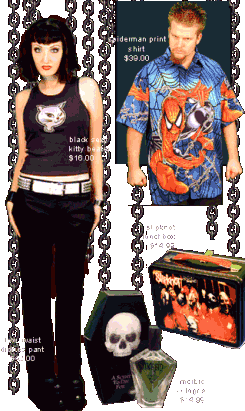 One thing i'm most enthusiastic about is music. im way into death metal and thrash metal, specifically slayer, megadeth, cannibal corpse, etc...
Thats all i have to say for now. See, told u i wasnt great at self introductions.
---